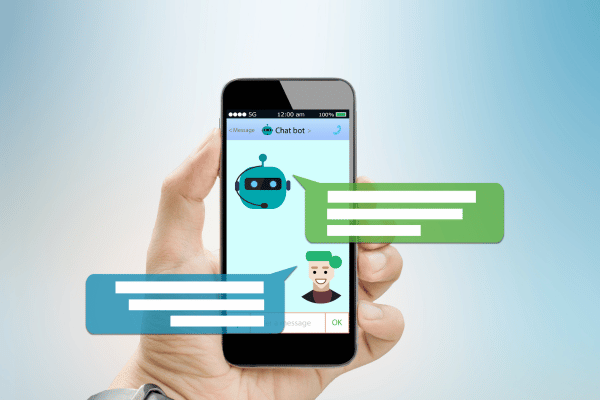 Artificial Intelligence (AI) has exploded in the last couple of years as more than just the new tech "buzzword." Tools like ChatGPT and Stable Diffusion becoming accessible to the general public have triggered and sustained this phenomenon. However, many niche AI tools have been in the market for ages and have matured over the years into viable business products.
AI chatbots are a good example of such tools. They are available on a statistically significant number of websites now, and businesses like Starbucks, Spotify, and Whole Foods have integrated chatbots in their customer interaction funnels.
But how relevant and useful are AI chatbots for senior care businesses?
Chatbot Adoption in Seniors
It's a fact that seniors are not as quick to adapt to new technologies as their younger counterparts, but the situation is not as dire as it may seem. Many of the "new seniors," i.e., people who are now in their late sixties, grew up when computers were slowly gaining traction and becoming mainstream. Many of them may have even used ELIZA, which is considered the earliest chatbot program by many and was developed around the mid-1960s.
A Pew Research Center study showed that tech adoption, in general, has grown significantly among seniors from about a decade ago.
So, the perception that seniors are not an ideal target market for technologies like chatbots is changing, and this phenomenon is, ironically, being augmented by tech advancements. Thanks to more training data, better Machine Learning (ML) models, and more comprehensive development approaches, chatbots are becoming increasingly more "human."
When it comes to seniors, chatbots may even prove to be more efficient and effective compared to human agents because they are unwaveringly patient, can simplify necessary information as much as needed, and even comply with requirements like larger fonts and louder, slower vocal responses that may facilitate seniors.
Broader tech adoption trends and the inherent benefits AI chatbots can offer already make them a viable investment for senior care businesses. But two other factors endorse this investment decision.

Factors That A Senior Care Business Should Consider Before Making An Investment in AI Chatbots
There are two primary factors that almost all senior care businesses should consider when making the decision whether to invest in AI chatbots or not. Other factors influencing this decision may vary among businesses based on their available resources and business requirements.
Other Stakeholders
Caregivers, who are primarily spouses, children, and other family members, are heavily involved in the decision-making process when it comes to choosing a senior care facility and the level of care needed for the seniors. The percentage is higher in patients suffering from disorders that are likely to impact their decision-making process (Dementia), which affects millions of seniors in the US.
In contrast, active seniors choosing retirement communities for themselves are more likely to make the choice themselves. Seniors who may have to rely on their children or other family members for support may also need to involve them in the decision-making process.
This means that a statistically appropriate number of people from younger generations reach out to and research senior care businesses and they are an excellent target market for chatbots. Well-designed chatbots and the option to transfer seamlessly to a human agent if needed (with no or minimal wait times) can improve the quality of interaction between a senior care business and a caregiver researching the right facility and services for their charges.
Different senior care businesses have different marketing funnels, and some may experience a higher degree of interaction initiations coming from caregivers instead of seniors themselves. They may be better poised than others for a rapid AI chatbot integration.
Senior-Friendly Chatbot Design
Developing a chatbot is different from developing other software/tech tools, even if you outsource the task to the right teams. The reason is that stakeholders from the senior care business have a significantly high degree of involvement in the development process. They have to share the flow of questions seniors or their caretakers are likely to ask, the answers, clarifications, etc.
Even if you are working with an AI chatbot team that specializes in senior care facilities, you have to offer them insights specific to the business and ensure that they convey your business's strengths and services in the best possible light.
Still, there are several general senior-friendly chatbot design practices you should know about. If you are developing one in-house, these best practices will serve as guidelines, and if you are outsourcing the task, they can help you short-list the right developer/team/vendor. These practices include:
Seniors are likely to talk to chatbots more if they can hold deep, personal conversations. Seniors who are looking for a new care facility, retirement home, or assisted living facility are likely to be emotionally confused. Injecting an adequate amount of empathy and good emotional support elements in the AI chatbots may make them far more appealing to seniors.
The chatbots should be designed to keep seniors engaged without frustrating them. Many seniors may take a lot of time interacting with the chatbot before they can properly use it to get the answers they need. Chatbots that can cut this time and offer easy/simple conversation pathways might be well-received by seniors.
A participatory design approach can prove productive. Senior care facilities have access to the best inspiration source – seniors. Involving some of those seniors in the development and testing process can help with the development of a chatbot that may be more engaging for seniors. Even granular suggestions like how to phrase the questions/answers, what size font to use, and how should the relevant information be broken down for seniors interacting with the chatbot can be quite beneficial.
Assigning your chatbots a personality might be helpful. Many seniors might find it easier to engage with a chatbot if it sounded like a child, like a beloved grandson/granddaughter. The goal should be to humanize the interaction.
Focusing on a senior-friendly design can significantly improve chatbots' Return on Investment (ROI) for senior care businesses.
Final Words
AI chatbots are a good investment for a wide range of senior care businesses, and soon, they will become a necessity. However, the return you get from this investment will be heavily influenced by the design of the chatbot and how much value it offers to seniors/caretakers using it to determine whether your facility is right for them.
A well-designed and tested AI chatbot is a good starting point. You have to refine it based on the quality of interactions it offers.
Try the Waypoint Navigator for Free!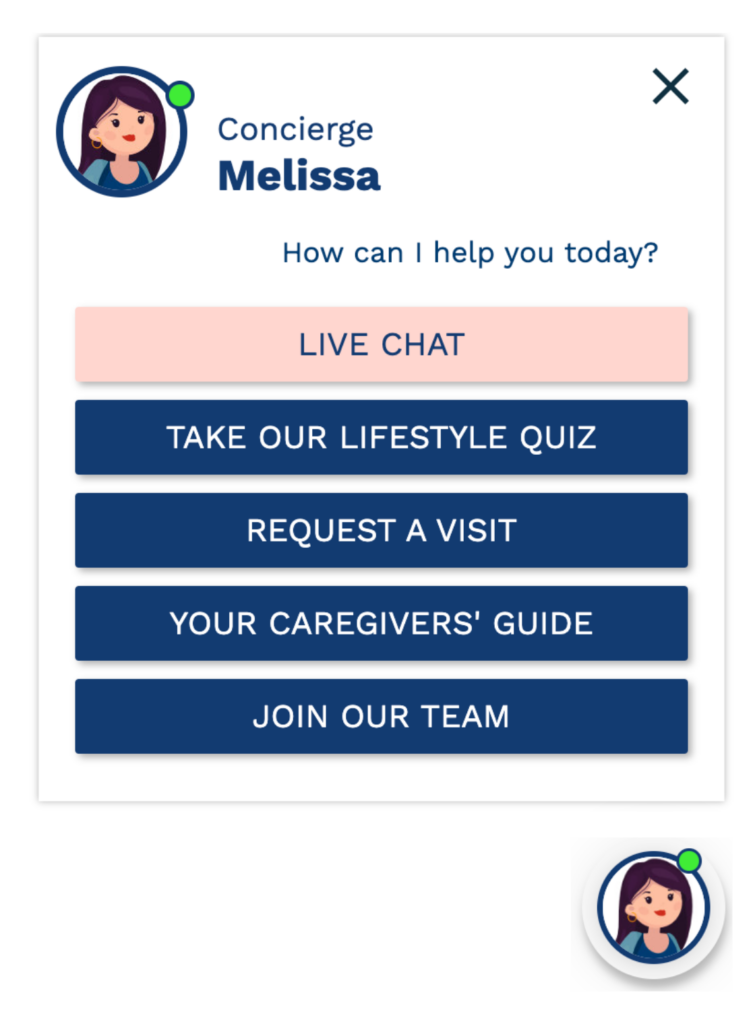 If your senior living community is looking to improve its online presence by taking website interactivity to the next level, consider exploring our options here at Waypoint.
Using Waypoint's Navigator VSA tool, providers we've partnered with have realized as much as a 27X ROI on tech investment, converted up to 34% of inquiries to tours, and generated an estimated $1M in sales.
To learn more, contact us today to schedule your free consultation and demo!