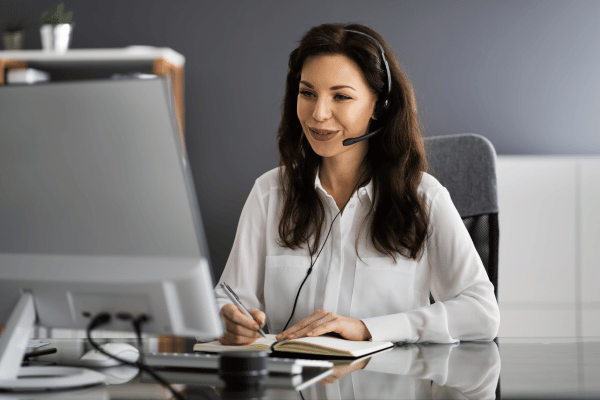 As more and more older adults and their families begin their senior living search online, it's essential to keep your senior living community's website up to par.
Pew Research Center reports that 68% of American adults over the age of 65 use the Internet, and this number will increase as more seniors become comfortable with technology. There is a significant and growing audience of seniors looking for information and support online.
You can improve potential residents' experience on your website by optimizing your virtual sales assistant. This tool can be a game-changer for converting website visitors into actual residents. Follow these five steps to get the most out of your VSA:
1. Learn What a VSA Is
Begin by understanding what a virtual sales assistant is and what it can do for your website. A virtual sales assistant is essentially a chatbot that can interact with website visitors and provide them with personalized assistance. VSAs are programmed with specific responses and can answer questions about your community, the available amenities, the pricing, and more. They can also schedule tours or meetings with sales representatives.
2. Know Your Audience
Optimizing your VSA begins with understanding your target audience. Who are your potential residents? What are their needs and pain points? What questions might they have about your community? Once you have a clear understanding of your audience, you can program your virtual sales assistant to provide targeted responses that are relevant to their interests and concerns.
3. Understand Tone and Voice
The tone and personality of your virtual sales assistant is a critical piece to get right. Keep it approachable and engaging, while still maintaining a level of professionalism. The language your VSA uses should reflect the personality of your brand and be consistent with the overall tone of your website.
4. Always Be Available
Your VSA needs to be available at all times. It should be programmed to respond to queries and questions in real time, regardless of the time of day or day of the week. This creates a seamless experience for website visitors and lets them access the information they need whenever they need it.
5. Make it Personable
Finally, consider adding a personal touch to your virtual sales assistant. For example, you can program it to remember the names of website visitors and greet them by name when they return to your website. This creates a sense of familiarity and builds a connection between the potential resident and your community.
Optimizing your virtual sales assistant improves the website experience for people exploring your senior living community, and provides you with a powerful tool that helps to convert website visitors into residents.
The marketing firm Clutch found that 53% of consumers are more likely to make a purchase from a business that offers live chat support. A virtual sales assistant providing personalized support and guidance is fast becoming a necessity to drive sales and engagement on your senior living community website.
Try the Waypoint Navigator for Free!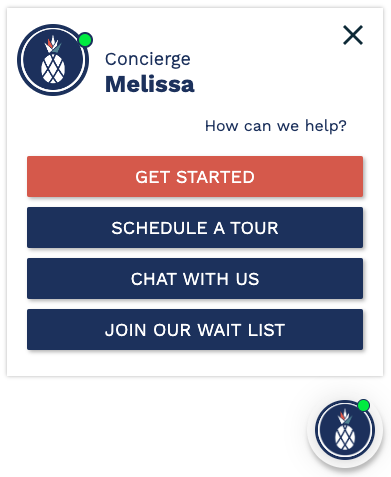 If your senior living community's website could benefit from a tool that simplifies engagement for visitors, meets them where they are in their journey, and converts inquiries into tours with customized calls-to-action, Waypoint's Navigator virtual sales assistant is standing by.