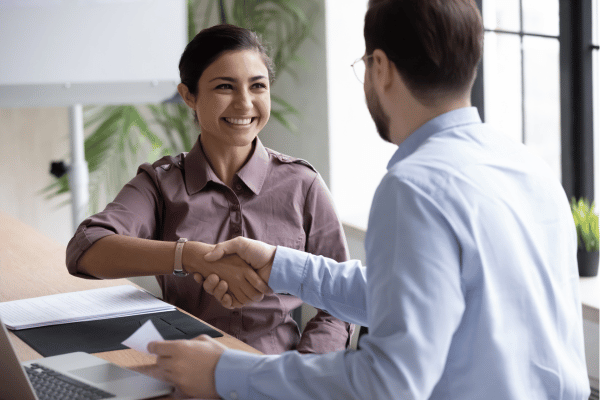 Your senior living community needs skilled and dedicated staff to thrive–but these all-star recruits are getting harder and harder to find. Don't let staffing shortages throw you a curveball!
According to a report by HRSA Health Workforce, the demand for workers in long-term services and support (LTSS) settings is projected to grow by 44% between 2020 and 2035 from 2.5 million full-time equivalent LTSS professionals to 3.6 million. The same report stated that the Bureau of Labor Statistics projects that employment of home health and personal care aides will grow by just 25% between 2021 and 2031.
Read on and learn how to leverage your company's website for data-driven digital recruitment. We'll discuss proven digital marketing strategies that drive highly qualified applicants to your careers page, and we'll share tips and tricks for retaining winning employees.
Build Your Online Base
Eighty percent of job searches today start online. Your hiring and recruitment process should be set up accordingly. Start by asking these questions:
Does your company have a strong digital presence and a high-performing website?
Is your HR department structured to best serve online job seekers?
What's your applicant response time, eg. "Speed to Lead"?
How are you measuring success?
Represent Your Brand
HR branding should make an emotional connection with your associates. Share your company's story and communicate your "why" to resonate with career seekers.
Prospect branding should complement HR branding. You want employees who share and embody your core values.
Re-evaluate 'applicant personas' across age and demographic groups, and update your marketing collateral regularly to keep it relevant to your target applicants.

Speed and Endurance For The Win
Applicant response time (Speed to Lead) is critical. Other organizations are competing with yours for available talent.
Using a simple "virtual recruitment assistant" like Waypoint's Navigator on your website helps you meet candidates where they are in their search.
Applicants can quickly and easily fill out a customizable survey, submit their qualifications, and schedule an interview. One senior living provider improved their conversion rate for staff applications to 43%, at a cost of only $37.30 per hire.
Recruiting is also an endurance game.
You will need to define and dedicate the marketing resources and support your community needs to succeed, and plan your budget to fit these needs.
Measure everything and be ready to pivot and adapt as needed.
Implement tools and processes that deliver rapid conversions across age and demographic groups.
Points To Remember
You need teamwork between your marketing and HR to hit a staff recruitment home run.
Recruiting and hiring potential candidates for your team is similar to converting potential prospects to residents
Build your digital marketing strategy for hiring based on data and rigorous testing
Use tools like Waypoint ProForms that help a diverse group of candidates and streamline "Speed to Lead."
Try the Waypoint Navigator for Free!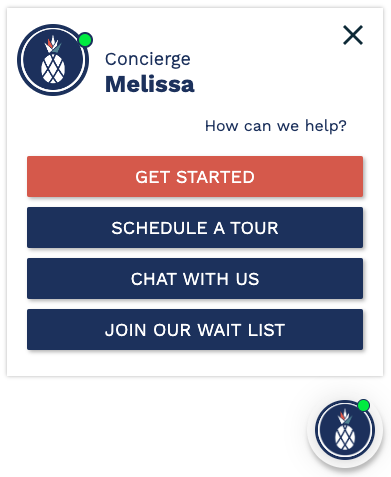 If your senior living community is looking to improve its online presence by taking website interactivity to the next level, consider exploring our options here at Waypoint.
Using Waypoint's Navigator VSA tool, providers we've partnered with have realized as much as a 27X ROI on tech investment, converted up to 34% of inquiries to tours, and generated an estimated $1M in sales.
To learn more, contact us today to schedule your free consultation and demo!