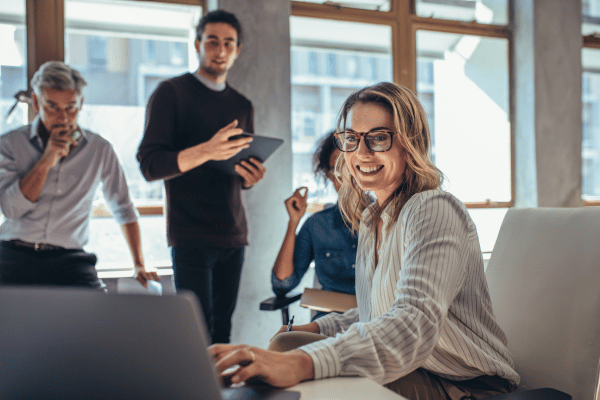 Correct information served to the right segment of your target audience – It's a simple enough rule for information-driven/information-oriented marketing but can be quite challenging to implement, especially if you are not leveraging the right tools/technologies. One marketing mistake that some businesses make, regardless of their size and the industry they operate in, is they focus more on awareness and visibility.
This allows them to inflate the number of people entering a marketing funnel, but many of those prospects fall through in the later stages of the funnel. One of the reasons behind this phenomenon is that the prospects are unable to connect with the information they need, or they get served the wrong information or marketing message. The problem is quite common in senior-care businesses.
Mixed Marketing Messages
A senior care business can offer a wide range of services – From assisted care to managed retirement communities and different services appeal to different types of target audiences/markets. Seniors (or their caretakers) with serious medical problems or disabilities would be interested in knowing the full scope of the assisted services you provide, including whether there is medically trained staff available on the premises.
However, the same information wouldn't be appealing to active seniors looking for managed retirement communities or senior living communities. They would be interested in information like the kinds of activities they can engage in and the type of people they might interact with if they choose to live in the community.
Both would be interested in the location of your facility but for different reasons. Seniors seeking assisted living facilities may want to know how close it is to a hospital that can cater to their medical needs in case of an emergency. Active adults would look for its proximity to activities they like to engage in or places they want to visit, like golf courses, malls, parks, etc.
The challenge arises for senior care businesses that offer a wide range of services. If their website and marketing message lean too heavily towards one-assisted care or senior care communities for active adults, there is a chance that it would alienate the other. The messaging can start from the home page/landing page.
If all the visuals on the website show seniors engaging in activities like golfing, playing, etc., it may indicate that the facility/community is more about fun than medical/living assistance. In contrast, a that leans heavily towards visuals of assisted and medical care may not have the right appeal for active seniors. Mixing the two would simply cause more confusion.
There is no perfect answer to this problem, but a few things, like having a neutral homepage landing page, can be a good start. From there on, make sure there are different information flows available for different types of audiences.

Importance of Incorporating Different Information Flows
When developing a marketing funnel for your senior living community, it's important to remember what will appeal most to your target market. Conventional marketing wisdom says that the goal should be to present your business in the most appealing light possible, which may require you to list all your business strengths and pros. However, this can easily overwhelm the bulk of the seniors (and caretakers) who are simply looking for clear and concise information relevant to their needs so they can make a decision about your facility and compare it to any other facilities they might be considering.
So, instead of bombarding the website visitors or prospective clients connecting to you via a different marketing channel with all the good things about your business, segment this information and serve different target audiences in different segments – the ones most relevant to their needs.
This will make it easier for them to navigate the marketing funnel and find the answers they are looking for without digging through the information available on the website, which can easily tire a senior out (especially if they are not avid tech users) and cause them to start looking into a different senior living company.

Developing and Deploying Different Information Flows
When developing an information flow, make sure you have a clear idea of your target market, and you understand the problems associated with over and under-segmentation.
Let's take active seniors as an example. The first challenge you may encounter when developing a marketing funnel and a separate information flow for them would be the "term" inconsistency. Active senior living communities, active retiree communities, and active adult communities are just three of the terms expected to appeal to the same target market. If you use these terms interchangeably throughout your information flow, you confuse the readers, so make sure you clarify that upfront.
Then you have to provide the relevant information to them. They may not want to know that you have two on-call nurses, a three-bed medical facility, and details of medical services available on-site. You can replace it all with "basic medical assistance available on premises." In contrast, if you are designing the information flow for seniors looking for assisted living services, you can even provide information about how much time it takes for the Ambulance to arrive and take someone from the community to the nearest hospital and how much you can (actual, research-backed numbers) improve the chances of their survival by providing on-site emergency care.
Understanding the needs of different types of seniors that may seek your senior living community is the most important step in developing the right information flows.
Deploying these information flows or incorporating them with your digital presence, primarily your website, can be challenging without the right tools (and plan). Tools like Waypoint's Navigator, which are developed with integration in mind and allow you to offer multiple information flows via multiple channels, can be the right fit for most senior living companies.
Final Words
Information-driven marketing is the right approach for all businesses, but it's uniquely impactful for senior living communities and senior living businesses. If you are in this business, it's important to realize what your target market is looking for when they go online to search for businesses like yours. If you can provide that information in a clear, concise manner and serve them the right information flow, they are more likely to consider your community.
Try the Waypoint Navigator for Free!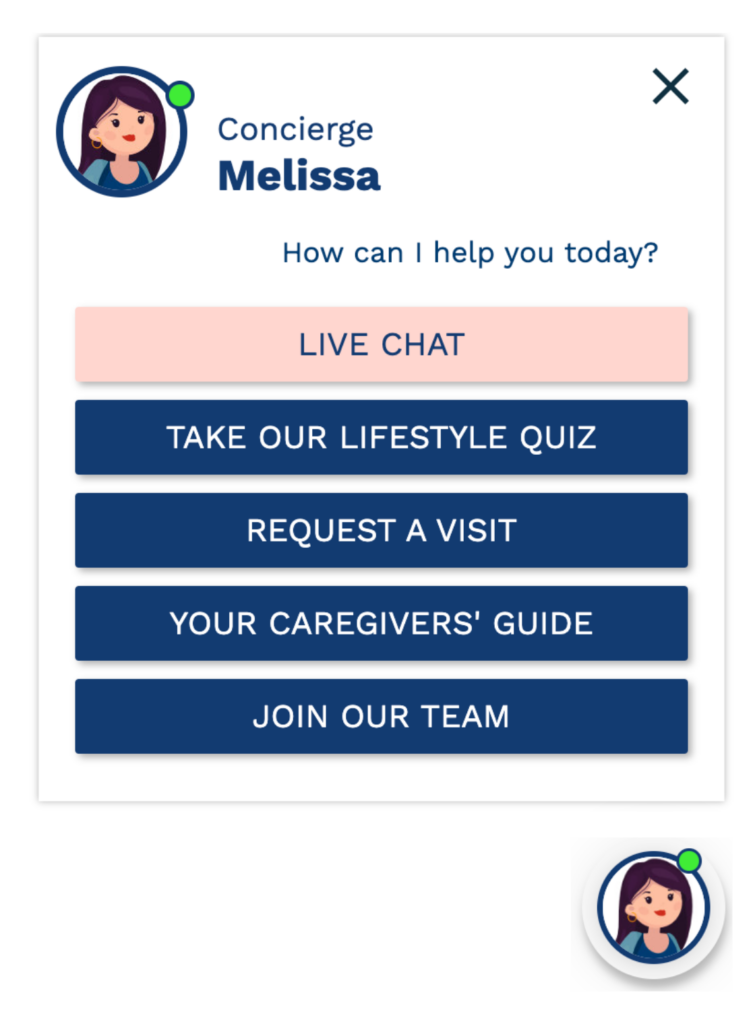 If your senior living community is looking to improve its online presence by taking website interactivity to the next level, consider exploring our options here at Waypoint.
Using Waypoint's Navigator VSA tool, providers we've partnered with have realized as much as a 27X ROI on tech investment, converted up to 34% of inquiries to tours, and generated an estimated $1M in sales.
To learn more, contact us today to schedule your free consultation and demo!