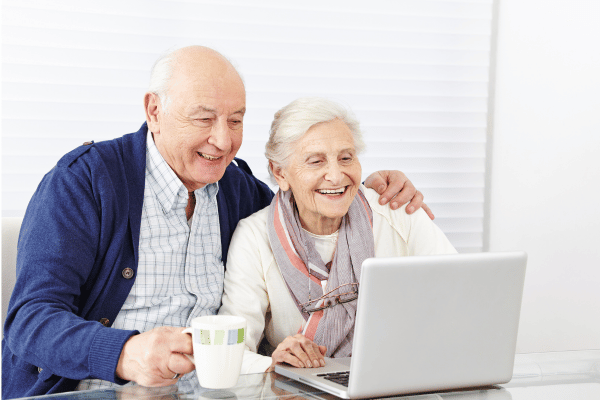 The timeline for older adults researching their senior living options will vary depending on the individual's circumstances and preferences. Some older adults may begin researching senior living options years in advance of when they anticipate making a move, while others may wait until a health crisis or other circumstance prompts them to begin looking.
 As we explored in a previous post,  the sales process for senior living usually requires at least 22 touches (digital or in-person interactions) and takes a minimum of 107 days from initial inquiry to move-in.
Here are some factors that may influence when an older adult begins researching senior living options:
Older adults who are dealing with health issues or concerns may begin researching senior living options sooner in order to plan for potential future needs.
Sometimes an acute health episode, such as a stroke or TIA, may lead older adults or their families to seek care as soon as possible
Some older adults may want to plan ahead for the financial aspects of senior living, such as selling a home or arranging for long-term care insurance, which could prompt them to start researching options earlier.
Family members often play a role in encouraging an older adult to begin researching senior living options, especially if they are concerned about their loved one's safety or well-being.
Some older adults may simply want to be proactive about planning for their future, and may begin researching senior living options well in advance of any need.
Many older adults are looking to downsize and simplify their lives as they age. This can mean choosing an independent living community over the responsibilities and hassles associated with owning a home.
Ultimately, the timeline for older adults researching their senior living options will depend on the individual and their unique circumstances. Older adults and their families typically prefer to start thinking about their options early on, to make informed decisions and have more control over their future care arrangements.
Today, more than ever, the first touchpoint for older adults and their families as they explore their choices for senior living will be with your community's website. It's critical to make a great first impression, provide the answers and information they need, and begin collecting data to inform and guide your future interactions with the prospect. After all, this is a major lifestyle change for them. Your potential residents need to be able to see themselves living and thriving in your senior living community!
Waypoint provides the best solutions available for these jobs with our Navigator and Lifestyle Quiz.
Communities that have added Waypoint's tools to their websites are reporting up to a 5x increase in conversions from their site's visitors.
Contact us today to learn more about how Waypoint can help you make the most of your senior living community's digital real estate!