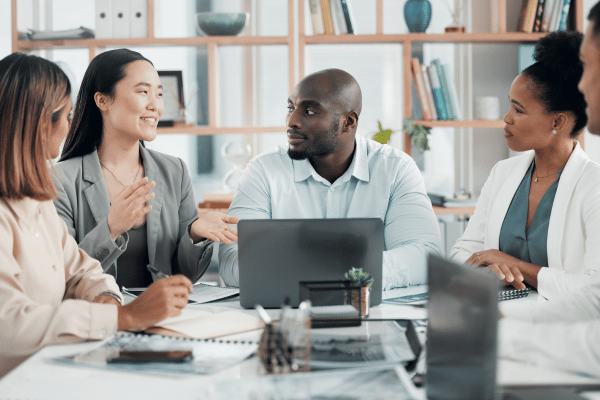 A "conversion" on the website of a senior living business is worlds apart from conversions on most other websites/businesses. A senior (or their caretakers) choosing a facility may live with their choice for the rest of their days. So it's natural to be very careful and deliberate about this decision. Empathizing with their target audience, understanding their needs, and identifying the information seniors may need before making a decision about a senior living facility should influence how a senior living business establishes its presence.
Since a website is usually the cornerstone of this online presence, it's important to incorporate marketing best practices and highlight business strengths/good practices in order to enhance conversions.
The following tips and recommendations are focused on conversions, i.e., helping website visitors make a favorable decision, not attracting more visitors. However, they will improve the website fundamentally, which may help with better visibility.
Defining Your Target Audience(s)
A primary step in any website development and marketing strategy is identifying who you are creating the website for/who your target audience is. Active seniors, seniors requiring assisted living, seniors requiring medical assistance, etc. may all look for different things in a senior living business/facility.
You should also define your target audience based on geography and pricing tier. If the bulk of your audience would be seniors with family in the area and active social life, your marketing should have the right geographic lean, but if you have a large footprint (multiple facilities in different areas), leaning too much on one facility (flagship or latest addition)/one geography can actually be counterproductive.
Pricing is also an important factor to consider. Identifying the average income of seniors in your target market (city/state) and helping them understand that your facility will only cost them a set percentage (50%, 60%, etc.) of their income through your website can also make the right impact.
Another "lens" you can see your prospective target market through is the services you are equipped to provide or the services you specialize in. If you have great medical facilities and highly qualified medical staff, it may be better to target seniors requiring medical assistance rather than seniors simply looking for assisted living.

Make Information Flow More Accessible and Specific
Identifying your various target markets will also be the first step in developing different information flows to target different market segments. Different information flows allow you to target the right market segment with the right amount of potent information rather than forcing them to sift through a plethora of information presented on the website. 
It can be done by making the website more easily navigable, but you can build upon that by using tools developed exclusively for streamlining information flows, like Waypoint's Navigator, to create a stronger impact.
Target A Broad Audience (Unless You Have a Specific
Business Niche)
If your business model permits it, your website should convey the idea that you have something for almost everyone. However, this would require that you have adequate resources and enough personnel to cater to a wide range of seniors. You can offer a range of "packages" on your website, which combine different services together at different pricing tiers. 
This can help with decision-making in two ways: It will help seniors identify what they can afford in their budget, and a comprehensive range of services will make them feel comfortable that the facility will be able to cater to their evolving needs, which is a persistent fear for seniors suffering from slow-progressing conditions.
Trust
It's nearly impossible to fully dispel a degree of distrust associated with the reviews and testimonials on the website because the idea is that they are highly filtered or, in some cases, even fabricated. Only about 20% of people fully trust reviews posted on the website, and Google reviews can carry far more credibility. 
The easiest thing to do would be to display Google reviews on your website, but it requires obtaining permission from the users who posted those reviews, as per Google's guidelines.
Even if you can't post them on the website, reviews (especially if they are realistically good and plenty) on Google listings and sites like TrustPilot and Yelp can help you with conversions. As for reviews and testimonials on the website, make sure they reflect genuine opinions. This would include some bad mixed in with the good and ideally conveyed in a candid tone.

Transparency
Transparency can be a powerful trust-building tool, but it has to be used with caution. If you are too transparent with your target audience, you may overwhelm them with information at best or discourage them away from your business at worst.
However, you can still be honest with them and differentiate yourself from other senior living businesses by offering pragmatic/practical information. One way to do that can be a cost-of-living comparison.
A simple calculator on the website that will help them determine the accurate financial cost of living in your facility can make the decision-making process easier. Pricing transparency may lead to more conversions.
Data
Leverage data as much as you can. Your ideal source of data would be the seniors already part of your senior living facilities/communities. If you know why they chose your facility, what they love/hate about the facility/community, and any suggestions they have for improvement, you would have ample data to build a comprehensive marketing plan. Even if you can't incorporate their suggestions in your business model, you might still be able to leverage them in your website marketing to encourage more conversions.
Final Words
One overarching theme you should consider incorporating into your website is helping your target market view senior living facilities as a healthy choice. Many seniors turn to these facilities because they are the only viable option available to them, especially if they are in need of assisted living services.
If your website can make this choice feel more dignified and empowering, you may see more conversions. This can be achieved by highlighting the autonomy and activities of your residents, even the ones in assisted living, and how they benefit from a sense of community.
By leaning subtly towards the pros of senior living (in general) and offering practical advice on mitigating/managing the cons, you can make a stronger case for your own business.
Try the Waypoint Navigator for Free!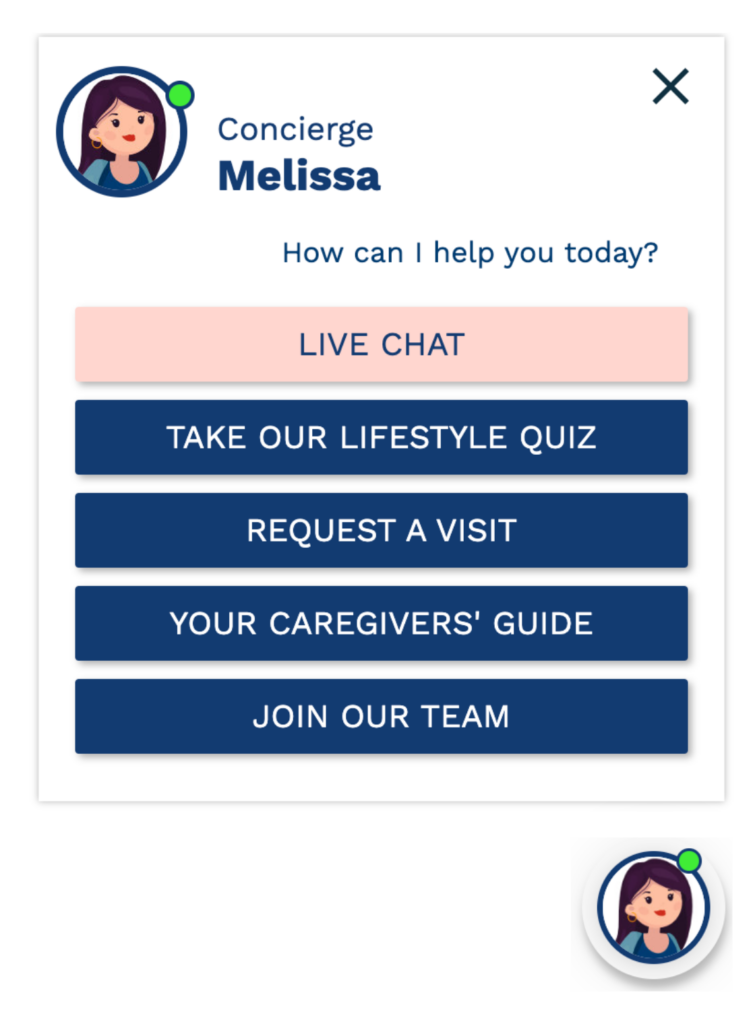 If your senior living community is looking to improve its online presence by taking website interactivity to the next level, consider exploring our options here at Waypoint.
Using Waypoint's Navigator VSA tool, providers we've partnered with have realized as much as a 27X ROI on tech investment, converted up to 34% of inquiries to tours, and generated an estimated $1M in sales.
To learn more, contact us today to schedule your free consultation and demo!