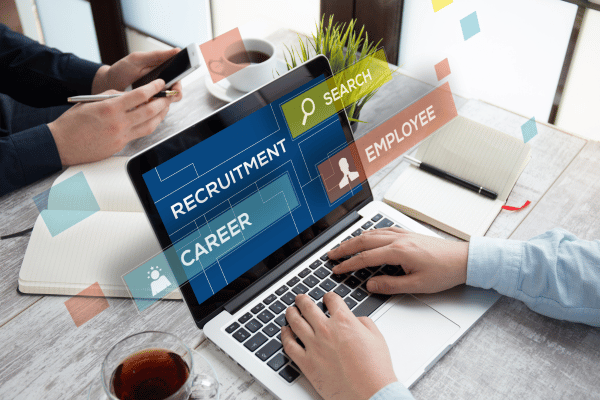 For many senior living communities, great help can be hard to find–especially in the post-pandemic environment. It is no secret that the senior living industry is experiencing an acute, long-term staffing shortage. To address this issue, Senior Living Marketing and HR Executives, along with their Digital Marketing agencies, are working together to create strategies to capture potential candidates on the company website.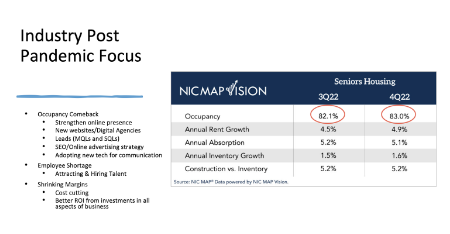 Today 80% of all job searches take place online, so engaging and converting potential employment candidates is not very different from engaging and converting a potential resident! With the combination of increased online job searches and the industry's intense focus on improving their company's digital presence and website performance, there is now an intersection between HR and Marketing. For both, an effective digital marketing strategy and speed to lead are necessary for success.
Speed to lead refers to the time it takes for a business to respond to a new lead or inquiry from a potential customer, or in this case, a prospective employee. The goal of speed to lead is to minimize the time between a lead's initial contact with a business and the business's response to that lead.
Studies have shown that the faster a business responds to a lead, the more likely that lead is to convert. This is especially true for recruitment. Prospective employees are looking for work—now! If they are looking at your business, they are looking at your competitors' businesses as well. Simplify your engagement so you don't miss out on a great hire for your team.
The fastest and most effective way for a senior living community to respond to a lead is with an interactive website tool that can engage and interact with job seekers in the same way it engages and interacts with prospective residents. You need a tool that:
Helps job seekers get where they want to go on your website and find the information they need
Helps them engage quickly–remember, speed to lead is key!
Helps job seekers successfully find and apply for open positions in your community no matter what their technological capability is
Provides branding for your community and promotes the message of why the job seeker should want to work there
Waypoint's Navigator tool will help your senior living community's prospective employees get the information they need and begin the interview or onboarding process.
You can see an example of Navigator for careers in action here: Maplewood
And don't miss our CEO and Founder, Terri Sullivan, at the Argentum Senior Living Executive Conference in New Orleans on May 9th, 2023 at 9:30 AM where she will be speaking about this very topic!